knitsewcraft Frequently Asked Questions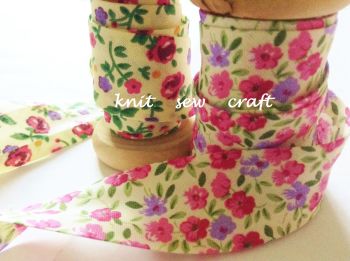 Welcome To Knit Sew & Craft
Great Products. Exceptional Service. Trusted Established Family Business Trading Since 2004
Frequently Asked Questions
We have provided this information to help you and to save time in exchanging emails with customers, as the questions listed below are asked frequently. Please note that due to the high volume of emails that we receive each day, we will be unable to reply to your message if the question is already answered on this page. Please use the search box on the home page if you are looking for a particular product or enquiring about stock
Q. How do I contact Knit Sew & Craft?
A. If you have any questions, please use the email form on our "Contact Us" page. We will respond as soon as possible during office opening hours (excluding weekends, UK public holidays, Christmas/New Year seasonal closure and essential teabreaks)
Q. What countries do you deliver to?
A. We post parcels to our customers all over the U.K., Britain's gorgeous highlands and islands, and also to Europe, USA and Canada ~ just click on the dropdown box at checkout to see if your country is listed there. Payment is securely processed through PayPal. All goods purchased will be sent to the address on your payment notification, and goods sent outside the UK cannot, under any circumstances, be sent to a different delivery address
Q. How much is your delivery charge?
A. Our very reasonable mainland UK standard delivery charge (second class standard post) is just £3.75, no matter how much you buy. More postage options are available at checkout. Royal Mail now charge for Europe in three different priced postage zones 1 to 3. Postage charges for tracked deliveries to Europe Zone 1 start at £14.00 for a package weighing up to 250g, increasing on a sliding scale/grouped weight banded format upwards. Goods are sent by International Tracked delivery service, and the price of this is included in our delivery charge for banded weight orders sent to Europe Zones 1, 2 and 3, USA and Canada, Australia, New Zealand, Asia and Middle East. We cannot send goods in one parcel weighing more than 2 kilo but we are able to accept two separate orders if the weight of your parcel exceeds the maximum 2 kilo limit. We reserve the right to split high value/large orders into separate parcels, if deemed necessary and a signature may be required upon delivery of your parcel/s. Goods will only be sent to the delivery address supplied on the checkout payment form and cannot be delivered elsewhere. With regards to Import Duties/Tax and Customs, more information about this is provided on our T's & Cs page. We cannot be held responsible for any Customs Tax/Duty charges incurred at "Port of Entry". Import duties, taxes and charges are not included in the item price or postage and packing charges. These charges are the buyer's responsibility. Customs officers have the right to withold incoming goods for inspection at the Port of Entry and we cannot be held responsible for any delays incurred by Customs clearance. Some products may be prohibited from Port of Entry into certain countries and it is your responsibility to ensure that items you have ordered from the UK are not prohibited by the laws of the destination country. We accept no responsibility for items confiscated by Customs at the Port of Entry and, in those circumstances, a refund of the purchase price/postage paid, will not be issued. We do not provide VAT invoices or VAT refunds and you will be responsible for any other taxes applicable in the territory to which your order is sent. For all UK/overseas orders, any postage charges or expenses incurred after goods are despatched for non-delivered, re-routed, returned to sender, subsequent re-delivery, incorrectly addressed parcels due to an incomplete/incorrect address being supplied by the customer whilst completing checkout, are the sole responsibility of the customer
Q. Is my payment secure?
A. Absolutely. You can breathe easily when you shop with us because payments are processed securely by our payment gateway, PayPal. You do not need to have a PayPal account to send a payment. PayPal is a global e-commerce business and manages more than 200 million accounts. PayPal is one of the largest and most respected online payment gateways and processes transactions worldwide. You can securely pay for your order by credit/debit card without revealing your card numbers or bank account details. PayPal provides a secure server so your transaction is always safe. When you make a purchase through PayPal, you have additional security because only PayPal is provided with your card information (we never see your card details)
PayPal is a safe, simple way to pay for your goods online with your debit or credit card, without sharing your financial information. PayPal uses the latest encryption technology and adhere to stringent levels of fraud screening, ensuring that your details remain secure throughout the transaction process. As mentioned, because all payments for goods are processed via PayPal, we do not hold, store, or have access to any of your debit/credit card details. Please make sure you've entered your contact details accurately. Once you've placed an order with us, we'll send you an acknowledgement email with your order number, and details of the goods you have ordered
Q. I live in the UK, can I pay for my order by post?
A. Sorry, we no longer accept payment by post. Payment can be made through our secure payment gateway, PayPal
Q. How do I place an order?
A. Shopping is quick and easy on our website. Just browse around our shop and when you find the item that you require just click "add to basket". If you require only one item you can click the "Proceed to Checkout" button. If you haven't finished shopping, just click on the "Continue Shopping" button to return to the shop front page. When you are ready to pay for your order, clicking the "Proceed to Checkout" button will take you to a summary screen with your order details and a choice of postage options. If you have a discount code, please enter it in the box provided and click "Redeem". Next, select your country from the dropdown menu, postage delivery method required, and how you would like to pay (PayPal). After selecting your payment method, please enter your billing/delivery address details. We ask that you double-check that the postal address you supply on the checkout form is correct as we cannot be held responsible for failed delivery/items lost/returned to us because an incorrect or invalid address has been supplied. Your order can only be sent to the delivery address supplied on the checkout payment form and not elsewhere. Please ensure that a valid telephone number and email address are supplied, in case we need to contact you about your order. Please click the "Continue" button to confirm your order. Finally, just click on the PayPal "Pay Online" payment button to complete your purchase. We will send you an email to confirm your order details, and a despatch confirmation email when your order has been carefully packed and sent
Q. My order won't go through at checkout?
A. If you encounter a problem with your online order, it may simply be that you do not have "cookies" enabled in your web browser and you will receive a message to this effect from our server. A cookie (not the biscuit kind that you dunk in a cup of tea) is a piece of text stored by a computer user's web browser. Contrary to popular belief, a cookie is not a program and should not be confused with viruses. Cookies by themselves are not malicious. A cookie can be used for storing site preferences and shopping cart contents. Cookies are not executable and because they cannot replicate themselves, they are not viruses. Most modern web browsers allow users to decide whether to accept cookies, but rejecting cookies renders some websites unusable and will not allow the user to view the entire website or to complete the checkout process. Enabling cookies does not allow our website to access your computer or your personal files. Cookies can help your shopping experience be more efficient – have you ever put something in a virtual shopping basket at an online store then returned a few days later to find the products still in the basket? That is an example of a cookie at work (and being very helpful)
Q. I want to send something back - do you have a returns/refund policy?
A. Yes (exclusions apply though), but please contact us first using the form on our "Contact Us" page. We hope that you will be pleased as punch with your purchase but we do have a generous returns policy. If you change your mind and would like to return an item purchased from our website, in unused, brand new and unopened condition, within fourteen days of delivery (28 days for International orders), we will be happy to refund the original price of the goods (via the original method of payment/card and only to the person who purchased the goods). Exclusions: Please note that all cut to order narrow fabrics, organza fabrics, netting material, trimming tapes, webbing, gauze, chiffon, spiderweb net, ribbon, blanket binding, edging, braid, twill tape, cotton/satin bias binding etc., are not returnable and are therefore excluded from our returns policy as these fabrics are cut to order, to the customer's requirements, and are not re-saleable once cut from the manufacturer's reel. Our full Terms and Conditions for refunds/returns and return-excluded products are listed on our Ts & Cs page, please click here to read in depth
Q. How long does it take to process an order?
A. Once you have placed your order, it will be handled quickly and efficiently. We do our absolute best to process and despatch orders within 1 to 2 working days (excluding UK bank holidays, Christmas/New Year seasonal closure (please see our "holiday closure" page for more info) and weather permitting in extreme weather conditions) of the order being placed on our website and cleared payment being received. Please bear in mind that during extremely busy periods the processing timeframe may increase we endeavour to despatch orders as soon as possible. If despatch of your order is delayed due to severe weather conditions, we will, of course, notify you at the earliest opportunity
Q. Do you send out samples?
A. Sorry, we do not send out samples of goods, narrow fabrics, yarn, etc., as we feel that the descriptions of goods on our website should be sufficient. Also, manufacturers change/discontinue product colours, shading and design frequently, resulting in samples becoming quickly out of date. If you are unsure whether a particular colour is suitable for your sewing/craft project, it may be worth your while buying the smallest amount. We have a large number of narrow fabrics, tapes and trimmings available in half metre and one metre lengths at reasonable prices
Q. Can I collect my order?
A. Sorry, our business is internet based and, for Health & Safety reasons, we cannot allow visitors at our distribution unit
Q. How long will it take to receive my order?
A. We are proud of our weekday turnaround when processing high volumes of orders but we cannot be held responsible for Royal Mail's delivery times once your order has been despatched. Our standard delivery charge is for second class mail and Royal Mail aims to deliver this by the third working day after posting, but this is not guaranteed. If you select the quicker, first class postage option at checkout, delivery can be the next day after posting, but this is also not guaranteed by Royal Mail. During busy times when Royal Mail is processing high volumes of mail, delivery times can be delayed and this is beyond our control. If your order is delayed, please allow at least 7 working days (Monday to Friday) from the date of despatch before enquiring about your order, unless you have paid for a courier delivery service at checkout. Orders outside the UK should allow between 7 days and up to 28 days for delivery. If your order is urgent and you require your goods before a certain date, i.e. birthday or other special occasion, please factor in enough time for your order to be processed and delivered, or contact us for a guaranteed delivery cost (mainland UK). Orders are picked and packed strictly in order of date/time arriving on our website. If you would like to pay postage to guarantee next working day 1pm delivery (UK only), or Evrie (formerly Hermes) courier delivery, please contact us before placing your order
Q. My order was accepted but I have not received your confirmation
A. We like to keep our customers "in the loop" and will let you know what is happening at each stage of the order process. Order confirmation is sent to you automatically from our website when the checkout process has been successfully completed. You will receive three emails from our automated website system. The first email is confirmation of receipt of your order. The second email gives details of the products that are being measured out/picked from our shelves and parcelled up by our lovely team. The third and final email is despatch confirmation to let you know that your order has been carefully wrapped and despatched in the post. If you do not receive an order confirmation email, it could be because you have supplied an incorrect email address, or the email has been sent straight to your "spam" or junk folder. Yahoo, Gmail (googlemail), AOL, Hotmail and most other free email providers, will often screen out business emails with spam blocking filters if the sender is not on your "trusted" senders list. Please check your "spam" or junk mail folder as our confirmation email may be there. Alternatively, you can log into your PayPal account, where you will see that the payment has been made to Knit Sew Craft
Q. Can you tell me the dyelot number (wool/crochet cotton)?
A. Sorry, no. We are unable to provide information on particular dyelot numbers
Q. Do you have xxxxxx (a certain product) in your shop?
A. If the product that you are looking for is not currently listed in our shop, then we currently do not stock it but may be able to source it
Q. Do you pass on my details to marketing organisations?
A. Absolutely not! The name and address, and email information that you provide is used solely for the purpose of processing your order. Unlike some websites, we will never ever sell your name and address details and we will not add your details to mailing lists, or bombard you with marketing emails
Q. Do you sell wholesale or reduce prices for bulk purchases?
A. We do not sell stock wholesale as we are a retail business and not a distributor. We consider our prices to be very competitive and prefer to pass this on to our customers in the reasonable amount that we charge for goods. We do not offer discounts if you buy a large quantity of the same item and we are not at liberty to reveal our trade suppliers
Q. Do you have a retail outlet/shop that I can visit?
A. Sorry, no. We are an ecommerce business and have been trading successfully online, offering premium brands at low prices, since 2004. We do not have a bricks and mortar shop as this would mean much higher prices for our customers owing to the substantial additional costs involved
Q. Do you have a recycling policy?
A. We try to use recyclable, recycled and sustainable packaging for our customer's orders, whenever it is possible, which is good news for the environment. You may find that your order is packed with packaging that we originally received from one of our suppliers. We would be delighted if you in turn could recycle any packaging that we send with your order. Our office (and home) paper, cardboard, and card waste is also recycled whenever possible
Q. Do you supply product catalogues or swatch cards?
A. We do not publish swatch cards or paper catalogues of our products because our large range of stock is continually expanding and swatch cards/catalogues would simply add to the UK's mountain of waste paper when they quickly become out of date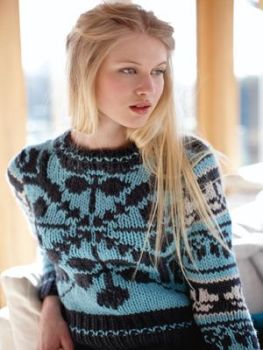 Please Click Here to Visit Our Shop
Copyright © 2023 knitsewcraft.co.uk All Rights Reserved. Designated trademarks and brands are the property of their respective owners. Images are not to be reproduced without obtaining our permission. Use of this website constitutes acceptance of our trading Terms & Conditions