knitsewcraft.co.uk - Terms & Conditions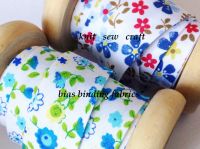 Knit Sew & Craft
Great Products. Exceptional Service. Trusted Established Family Business
Secure Payment: Payment for your order is made by our secure payment gateway, PayPal. PayPal is a global e-commerce business and manages more than 200 million accounts. PayPal is one of the largest and most respected online payment gateways and processes transactions worldwide. You can securely pay for your order by credit/debit card without revealing your card numbers or bank account details. You do not need to open a PayPal account to send a payment. PayPal is a safe, simple way to pay for your goods online with your debit or credit card, without sharing your financial information. PayPal adheres to stringent levels of fraud screening, ensuring that your details remain secure throughout the securely encrypted transaction process. As all payments for goods are processed via PayPal, we never see or have access to your debit/credit card details. Please make sure you've entered your contact details accurately. Once you've placed an order with us, we'll send you an acknowledgement email with your order number, and details of the goods you have ordered
Placing Your Order: You do not have to create an account to place an order. When ordering, please ensure you provide a valid telephone number and email address so that we can confirm acceptance of your order and to notify you when your order has been despatched. We may need to discuss your order, for example, if any stock availability issues affect you. If you provide a valid telephone number we can avoid unnecessary delays in sending out your order, if we need to speak with you first
Delivery of Your Order/Postage and Packing Charges: Your order will be processed with care and attention and we do our very best to make each individual customer's shopping experience with us a personal and positive one. Despite the additional time this level of care takes, most orders are despatched within one to two working days (excluding UK bank holidays, Christmas/New Year seasonal closure and weather permitting in extreme weather conditions). If despatch of your order is delayed due to severe weather conditions we will, of course, notify you at the earliest opportunity. Mainland UK orders are sent by Royal Mail's standard postal service (second class post) and you should allow seven working days for delivery after it has been despatched. For your convenience, we offer faster delivery options at checkout. We have a very reasonable set postage charge of £3.75 (standard second class) for all mainland UK, Jersey, Guernsey, Isle of Wight, Scottish Highlands, Isle of Man orders no matter how much you buy. If you require Special Delivery, or Parcelforce 48 hour/24 hour delivery service for your order (UK only), please email with details of the goods that you wish to purchase
International Postage: We post parcels to Europe, USA, Canada and countries worldwide. Royal Mail now charge for Europe in three different priced postage zones 1 to 3. Postage charges for tracked deliveries to Europe Zone 1 start at £14.00 for a package weighing up to 250g, increasing on a sliding scale/grouped weight banded format upwards. Goods are sent by International Tracked delivery service, and the price of this is included in our delivery charge for banded weight orders sent to Europe Zones 1, 2 and 3, USA and Canada, Australia, New Zealand, Asia and Middle East. Please note that two kilo is the individual parcel weight limit set by Royal Mail for airmail small packet rate. We cannot send goods by airmail in one parcel weighing more than 2 kilo but we are able to accept two separate orders if the weight of your parcel exceeds the maximum 2 kilo limit. We reserve the right to split any high value/large orders into smaller separate parcels if deemed necessary, and a signature may be required upon delivery of your parcel/s. For all UK/overseas orders, any postage charges/Customs Fees/Import Tax expenses incurred by the customer after goods are despatched, for non-delivered, re-routed, unclaimed parcels, returned to sender, subsequent re-delivery, incorrectly addressed parcels, is the sole responsibility of the customer. If a customer fails to pay the required Customs fees/Port of Entry Import Duties and the parcel is subsequently returned to us by International Post, then we will be unable to reimburse the cost of any outward postage paid by the customer and will only refund the actual cost of the goods posted.
All goods are despatched to the delivery address supplied on the checkout payment form and cannot be sent elsewhere. Payment is to be made in GB Pounds Sterling. Please double-check that your email address and postal address on the checkout/payment form is completed correctly before submitting your PayPal payment. We cannot be held responsible for items lost or delayed/returned to sender due to an incomplete or incorrect address being supplied. If we discover that an order has been placed by a person under the age of 18, it will be cancelled by us, without notice. We reserve the right not to process orders to PO Boxes or University Campus address and to send goods by a registered delivery service if deemed necessary
Stock Availability/Out of Stock Items: We endeavour to only display goods on this website that are in stock. However, due to the nature of 24 hour shopping, occasionally products sell out. If a product you have ordered is out of stock, we will contact you to let you know when we expect new stock to arrive. You will have the option to cancel your order if you would rather not wait. If, by mistake, we have underpriced an item, we will not be liable to supply that item to you at the stated price, provided that we notify you before we despatch the item to you
Returns & Refunds: In the case of all returns/refunds, please email first, using the form on our "Contact Us" page. We hope that you will be pleased as punch with your purchase. However, if you change your mind and would like to return an item in unused, brand new and unopened condition, within fourteen days of delivery (28 days for International orders), we will be happy to refund the original price of the goods (via the original method of payment and only to the person who purchased the goods). However, please note that all cut to order narrow fabrics, trimming tapes, fabric tape, netting material, organza, tulle, spiderweb net, webbing, ribbon, blanket binding, ric rac, edging, decorative braid, cotton twill tape, cotton and satin bias binding etc., are not returnable and are therefore excluded from our returns policy as these fabrics are cut to order to the customer's requirements and are not re-saleable once cut from the manufacturer's reel. Card refunds will only be credited to the original card used for the transaction within fourteen days of the date the returned goods are received. In the case of all refunds, we are not responsible for any charges levied by your payment processor, card issuer, or bank, as a result of returning payments to you, the buyer. To arrange for a return, please email quoting the customer order number that was supplied to you when your order was placed on our website. We will respond as soon as possible with details of the relevant returns address - please do not return goods to the West Farleigh address as this is solely a distribution unit. We are unable to reimburse postage costs paid for outward postage as this has already been incurred by sending the item/s to you. Postage costs incurred in returning the unwanted item/s to us are at the customer's expense and are not refundable. We cannot accept items for a refund if the goods are not in perfect condition, or it is obvious to us that the goods have been used or washed. This does not affect your statutory rights. If you return an item to us after the fourteen day return period without contacting us first, we reserve the right to refuse a refund. We will not entertain claims for consequential loss. If you have purchased the wrong shade colour (reels of cotton bias binding, satin bias binding, narrow fabrics etc), you may return the item but we will not reimburse return postage costs for remorse items. In the case of all returns, please email us first, using the email form on our "Contact Us" page. The goods to be returned (including the original sales invoice) must be returned in their original packaging and packed securely. Please note that you are responsible for any loss or damage whilst the goods are in your possession and during the return transit, and we do request that all returns should be insured in transit. We recommend that you use a trackable delivery service as we cannot accept liability for goods going astray in the post and proof of posting will NOT be accepted as proof of delivery.
International goods returns: Customers are liable for the cost of return postage if they wish to return item/s purchased, if you change your mind about a product you have received/have ordered the wrong product. Please bear in mind that when returning items from overseas, it is extremely likely that high importation charges will be levied by HM Customs on the returned goods once the parcel reaches the UK point of entry and Royal Mail will in turn retain the returned goods until the import charge is paid by the recipient. In this case, the import charges/Customs Duty fees that we have to pay to collect the goods from Royal Mail's offices will in turn be deducted from the amount due to the customer, before a PayPal refund may be issued. Import tax/Customs Duty charges and postage costs paid by the customer to return unwanted goods, is beyond our control and shall remain the responsibility of the customer when returning international orders to the UK
Exclusions to Return Policy: Please note that anything which has been cut to order, including blanket binding, narrow fabrics, braid, trimming, webbing, organza, spiderweb netting, tulle, edging, cotton tape, ribbon, cotton bias, satin bias binding, etc, is not returnable and therefore excluded from our returns policy. Products with torn packaging, removed shrink wrap, discontinued items, clearance products or sale lines, in particular, are also non returnable and exempt from our returns policy. For hygiene reasons, some items (for example, but not exclusively) teazle brushes and fabric combs, are excluded from our return policy and can only be returned should a genuine manufacturing fault exist. Other items may not be returned because of the risk of damage whilst handling in transit (the postal system). Items which are excluded from our returns policy will be clearly stated in the description. Our returns policy does NOT apply to brushes & combs, knitting and crochet patterns/books & tuition booklets, all cut to order ribbon, netting material, organza fabric, tulle, ric rac, blanket binding, braid, narrow fabrics, trimmings, cotton twill tape, bias bindings, webbing, curtain & fabric tape
Your Right To Cancel: You may normally cancel your order (once accepted by us), by email message (as we have a quick turnaround of orders), for any reason up to the point of despatch. If you do cancel the order within this time any payments made by you will be refunded in full within 14 days, via the same payment method that was used to purchase the goods. If you have received the goods before you cancel your order, you must not unpack the goods when they are received by you and you must send the goods back to us, by trackable delivery service, at your own cost and risk, within 14 days of taking delivery. If goods are already despatched at the time of cancellation, please refer to above section concerning returns/refunds. Postage costs incurred in returning goods are non-refundable and we do ask that all returns are sent by trackable means. The correct returns address will be supplied to you - please do NOT return goods to the Hunt Street address
Privacy Policy and Cookies: Privacy for our customers is essential and we value your trust and your custom. We are totally committed to protecting your privacy and the information that you provide is used solely for the purposes of processing your order efficiently and to provide you with the best possible service. We do not sell or pass on customer details to third parties, marketing organisations or other companies. When you make a purchase on our website, we ask for your name, telephone number, home address/delivery address, and valid email address. We do not collect, see or store your credit/debit card details, By using PayPal to pay for your order, payment is made securely. We never see your card details or personal financial information. Your card payment details are processed directly between you and PayPal using secure encryption methods. We do not, at any time, come into contact with your card payment details. Cookies: A cookie is a small data file that is stored by your web browser. Cookies helps analyse web traffic or lets you know when you visit a particular site and enables website shopping baskets to function correctly. Cookies cannot harm your computer, and they can make the internet very easy to use. Most web browsers automatically accept cookies, but you can usually modify your browser's internet settings to decline cookies if you prefer. However, doing so may prevent you from taking full advantage of our website. This website uses 'performance cookies' (Analytics). Performance cookies collect statistical information about how visitors use a website, for instance which pages visitors go to most often and if they encounter error messages from web pages. These cookies do not collect information that would identify a visitor. The information these cookies collect is anonymous and solely used to improve how our website works. By using our website, you agree we can place these types of cookies on your computer/hand held device. Additional information about cookies is readily available on the internet. We may also use "share" buttons to enable users of our site to share pages of our website through popular social networking sites. If you do not accept Cookies you will be unable to use this website. Please refer to your web browser Help section for more information on selecting or de-selecting Cookies
Discount Codes: Occasionally we will offer our customers exclusive discounts and a relevant discount code. You will be given the opportunity to enter this code during the checkout process. You are responsible for entering any Discount Codes. If you do not do so, your discount will not be deducted. We regret that discount codes cannot be added after orders have been placed. Discount codes are not transferrable and are for once only use. Please ensure you enter the applicable codes when necessary to ensure you don't miss out
External Website Links: This website also contains links to external websites. We provide these links for your convenience, and we do not endorse other websites or their contents. Under no circumstances will we be responsible or liable, whether directly or indirectly, for any loss caused or allegedly caused by these other websites, including, without limitation, their content, the goods and services offered by them, or your reliance on them. We have not investigated, monitored or checked these other websites for accuracy or conformance with applicable laws and regulations. If you leave this website and access these other websites, you do so at your own risk. All rules, policies (including privacy policies) and operating procedures of such websites will apply to you while on such other website. Images and descriptions are provided as accurately as possible, although it is always difficult to reproduce shade colours/images exactly on computer screens
Product Information: Our website may contain errors, may be missing information or may not be current. We reserve the right to correct any errors or omissions and to update information at any time, without prior notice. We try to keep photographs and descriptions current. However, slight differences in packaging, product colour/dyelots, design and size occasionally occur due to manufacturer changes. Images are not actual size and all measurements provided are approximate. Please bear in mind that meterages are guides and not precise units. All references to gold, silver, pearl, etc., relates to colour, and not the material from which the item is made. Manufacturers do reserve the right to change the design and colour shading of products when required, particularly of narrow fabrics/tapes dyelots when our stock is replenished. Colours are not guaranteed. Due to colour variability in computer and screen monitors, we have no liability if colours of products do not match their display on the website. We reserve the right to adjust prices, offers, products and specifications of products on the website at our discretion at any time before we accept your order. We reserve the right to withdraw any goods from the website at any time
Copyright: The content, text, graphics, design, compilation, magnetic translation, digital conversion, and all other matters related to the website are protected under applicable copyrights, trademarks, and other proprietary rights and are our property, or are included with the permission of the owner, and are protected under copyright and trademark laws. You do not acquire ownership rights when viewing this website. You cannot use, copy, distribute, display, publish, transmit or create derivative works of any content or material on this website, except as expressly permitted by these Terms. All logos, product names, page headers, custom graphics, button icons, trademarks, service marks, trade names displayed, cited or otherwise indicated on this website are trademarks of ours, or of our affiliates, or of other third parties. The copying, redistribution, use or publication of our marks or any third party marks is prohibited. Copying of images from this website, whether watermarked, or otherwise, is strictly prohibited and is the copyright of knitsewcraft.co.uk at all times
IMPORTANT: International Orders - Please see details below full details regarding Customs charges/Port of Clearance import duty fees for deliveries outside mainland UK. International orders over 500g are sent using a tracked, signed for airmail service. Payment for goods is by PayPal and should be made in GB Pounds Sterling. Goods can only be sent to the address shown on your PayPal payment and not elsewhere
Special Order Requests: If you have asked us to buy in a large quantity of a particular product (special order), please note that cleared payment is required prior to orders being placed with the supplier concerned. Goods supplied as a special order are not returnable unless there is a genuine manufacturer's fault, and can only be sent to a UK mainland address
Conditions of Ordering: If you have any issues regarding PayPal, please visit their website. Banks and card payment processing companies have procedures in place to automatically cancel an order if their anti-fraud detection systems have reason to suspect a transaction is fraudulent. We reserve the right to cancel an order if we have reason to suspect a fraudulent transaction. If your bank/card payment processor does not authorise payment, we cannot accept your order and we cannot be responsible for any delay or non-delivery. If this happens, you should contact your card issuer. Unfortunately, we are not responsible for any charges imposed by your bank/card issuer or bank as a result of your order. We may not be able to accept an order if payment authorisation fails or if there is a mistake with the pricing/product description. If orders are placed separately, and at different times, then each order will incur a flat rate delivery charge. Your order is subject to acceptance by us. Although we don't have to accept your order, we would do normally where:
1. You are an adult over 18
2. The product(s) you want to buy are available
3. The product price is correct
4. The credit/debit card you are using to make payment belongs to you and has been authorised by the payment processing company
Failed/Non-Delivery/Subsequently Returned Goods: If items are returned to us due to non-delivery at your PayPal registered address, or due to an incorrect/incomplete postal address being provided, then you will be liable for the return costs to us by Royal Mail (where applicable) and the postage paid by you for the first delivery will not be refunded. If items are required to be re-sent as Royal Mail attempted delivery, but failed, and the goods are subsequently returned to us as they were not collected by the purchaser, then you will be liable to repay the P&P charge for a second delivery. Please check with your local Royal Mail sorting office if your order is more than one week late as undelivered parcels are usually held there for seven days before being returned to us. Royal Mail do not always leave a calling card if they try to deliver whilst you are out. Please note that we are unable to give instructions to your Royal Mail postman on what to do with your parcel if you are not at home
IMPORTANT NOTE REGARDING INTERNATIONAL DELIVERY - Port of Entry/Customs & International Postal Services: We cannot be held responsible for any customs or tax/duty charges incurred at "Port of Entry" and charged to you. Import duties, taxes and charges are not included in the item price or our postage and packing charges. These charges are the buyer's responsibility. Customs officers have the right to withhold incoming goods for inspection at the Port of Entry and we cannot be held responsible for any delays/consequential loss for delays incurred by Customs clearance. Some products may be prohibited from Port of Entry into certain countries and it is your responsibility to ensure that items you have ordered from the UK are not prohibited by the laws of the destination country. We accept no responsibility for items confiscated by Customs at the Port of Entry and a refund will not be issued in those circumstances. Orders sent to countries outside mainland UK will have the relevant Customs declaration forms attached for inspection by Customs at the Port of Entry. Please check with your country's Customs Office to determine if additional Import tax/duty fees will be applied, before placing your order. Please be aware that you are responsible for shipping costs and Customs fees/Import Duty fees regardless of whether you actually receive your parcel of goods. We cannot be responsible for any tariffs, Customs restrictions, International Postal Service charges/Import Duty fees or other regulations that apply in countries outside mainland UK. We encourage you to speak with your Customs Office if you have any questions. You are responsible for any duties or taxes that may apply to the shipment of any products sent to your country. By law, we are obligated to report the exact amount of the sale on the Customs form. As a customer, you are responsible to comply with International, National or local laws regulating importation of products that you may purchase. It is entirely your responsibility to not order items that are illegal to import into your country. There is usually not an importation problem, but occasionally they do occur. The risk is yours. You will be responsible for the entire package cost and postal charges/Import Tax/Customs fees if the parcel is seized and we do not get it back. If for any reason the package is seized by Customs Officials, we will not issue you a refund unless all products are returned to us in their original as new condition. If the package is subsequently returned to us by Customs Officials or International Mail for any reason, including delivery failure (unsuccessful attempted delivery) or non-payment of International Postal Redelivery/Redirection Fees or non-payment of Import Duty fees/Customs charges, you are still responsible for any and all shipping charges and Customs fees/Import Tax. Shipping charges paid by the customer and incurred by us to send parcels are non refundable if a parcel is subsequently returned to us due to failed delivery (unsuccessful attempted delivery) or non collection by the customer. Only the original cost of the goods will be refunded and not the cost of postage paid by the customer to send the parcel. If an order is refused delivery by Customs due to unauthorised ingredients or contents, knitsewcraft.co.uk is not to be held responsible for any losses or costs incurred by the customer. If the shipment is abandoned the customer will not receive a refund or credit of any kind. If in any case we received a return of any shipment refused by Customs authorities of any country, knitsewcraft.co.uk will only credit the customer for the value of the unopened and un-tampered/as new products purchased. No refund will be issued for shipping charge/Customs fees/Import Tax Duty fees incurred for the return of the shipment or shipping charges paid by the customer for sending their purchase/s. Once the order has been shipped, you are responsible for paying for the order, plus shipping costs and any Customs Tax fees/Import Duty/International Postal Service re-direction fees and, by ordering from our website, you agree to be bound by these terms. Mainland UK customers' orders are despatched by Royal Mail/Parcelforce, and by Royal Mail for all non-UK/overseas customers. Customers are responsible for all exported content. It is the consumers responsibility to know the laws and regulations for importing products into their country. Customers are responsible for any losses. Knit Sew & Craft does not guarantee successful delivery due to import/export laws & regulations that the consumer is responsible for. It is the consumer's sole responsibility to only order what is legal for sale in their country. Receiver is responsible for any International Postal Service Redirection fees and all Import Tax/Customs duty and/or VAT. We do not provide VAT refunds and you will be responsible for any other International Customs Import Tax fees and International Postal Service Re-Delivery/Redirection fees applicable in the territory to which your order is sent
Users of this Website Must be 18 Years Old: Our website is a commercial and business website designed for use by persons age 18 or older. Anyone using our website represents to knitsewcraft.co.uk that he/she is 18 years of age or older. If you are younger than age 18, then you are not authorised to use our website or purchase our products
VAT Invoices: Please note that we are not able to supply VAT invoices
Damage to Your Computer: We try to ensure that this website is free from viruses or defects. However, we cannot guarantee that your use of this website or any website links accessible through it will not cause damage to your computer. It is your responsibility to ensure that the right equipment is available to use the website and we will not be liable to any person for any loss or damage which may arise to computer equipment as a result of using this website
Use of Tools Sold on knitsewcraft.co.uk We emphasise that proper and safe use of a crafting/dressmaking tool or product requires following the written instructions/diagrams of the manufacturer of that product. Some craft/dressmaking products contain hazardous substances and are not safe for use (or, in some instances, unsupervised use) by children. In addition, extreme care and caution should be taken when using scissors, gauges and any crafting tool that contains a sharp blade, such as a rotary cutter. For more specific warnings and other valuable information about the proper use of crafting tools products, please see the manufacturer's written instructions accompanying the crafting tool or product. We will have no responsibility or liability for your use of any of the content or products provided on our website. If you are purchasing adhesive, interfacing, embroidery rings, beads, hobby knives & blades, fabric repair tape, press/snap fasteners, hemming web, rotary cutters, rotary blades, sidecutters, scissors, tools and any other implements, we do not accept any responsibility for damage caused by handling/using the product. These items are for sale to and for use by responsible adults over the age of 18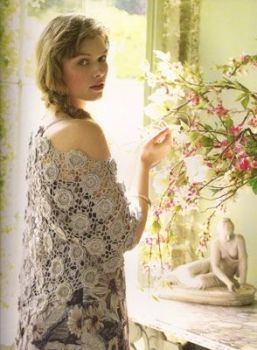 Please Click Here to Visit Our Shop
Copyright © 2022 knitsewcraft.co.uk All Rights Reserved. Designated trademarks and brands are the property of their respective owners. Images are not to be reproduced without obtaining our permission. Use of this Web site constitutes acceptance of our trading Terms & Conditions