Squared Paper Hemline Pattern Paper 3 Sheets
---
Squared Paper Hemline Pattern Paper 3 Sheets
£3.60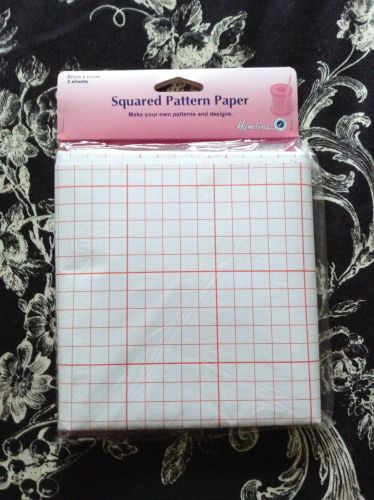 Three
sheets of dressmakers squared/graph pattern paper with 1cm and 5cm squares.
Sheet size approx: 87cm x 61cm
. Manufactured by Hemline (UK).
The paper makes it easy to create patterns and designs to your own requirements. The heavy lines are marked out in 5cm squares; the fine lines are marked out in 1cm squares. This product is suitable for children aged over eleven years old - with adult supervision. We also sell tracing wheels, Prym tracing paper, Hemline fabric marking pencils, Prym fabric grips, and Burda tissue paper.
We have some helpful advice for using dressmakers tracing paper and tracing wheels in the Hints and Tips page of our website