Crochetta Crochet Cotton 10s Ecru Tatting Lace Thread
---
Crochetta Crochet Cotton 10s Ecru Tatting Lace Thread
£5.99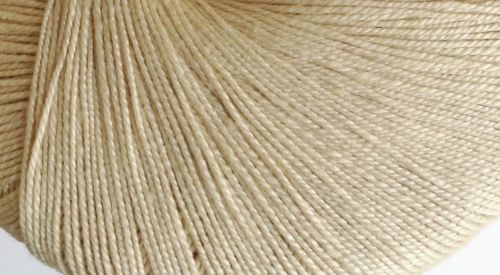 One ball of number 10 Crochetta cotton. Colour: natural ecru/dark cream/beige. Number 10 count yarn is also known as 10s or 10 tkt (ticket) and is similar to 3ply.
Crochetta is a mercerised cotton yarn for tatting, lace making, shawls, filet crochet, lightweight clothing, doilies, tablecloths and accessories
. Yardage: approximately 400 yards/366 metres per ball. Fibre content: 100% colourfast cotton.
A recommended crochet hook/knitting needle size is not provided on the Crochetta ballband label. However, this cotton is similar to 3ply and a regular 3ply yarn may use either 3mm knitting needles or a size 2mm crochet hook. Please ensure that you purchase enough cotton to complete your crochet project as separate orders may result in different yarn dyelot numbers when stock is replenished. We stock Wendy craft cotton (ecru/white), DMC Cordonnet, Petra 3s and 5s, and DMC Lumina Metallic yarn